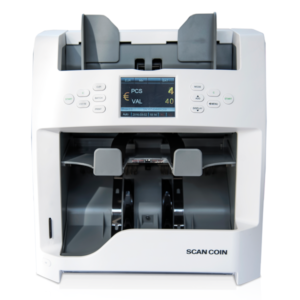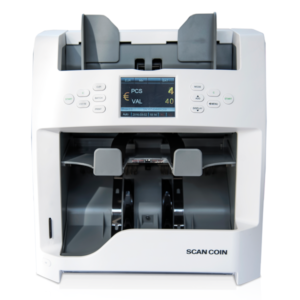 Banknote counter, sorter, value counter and verifier. This machine is the most advanced of its range.
It detects high quality counterfeit bills, counts, sorts, and values the bills
It includes software capable of recognizing over 50 different currencies, including EUR, USD, CFA, GNF, XOF, XAF, UM, MRO, MRU. Automatic software update when new bills are introduced.
This machine is the only one in the world to process GNF (Guinean Franc) and MRU (Mauritanian Ouguiya).
The handling of the machine is extremely simple and intuitive. Users are very quickly converted to its use.
Due to its compact size and light weight, the machine can be easily used on a desk.
We also provide training for your cashier team by our certified technicians for the set up of the machine, as well as for its daily use.
It is approved by the ECB (European Central Bank).
This machine is used by many banks and central banks. It has proven itself for many years both in Europe and in Africa.